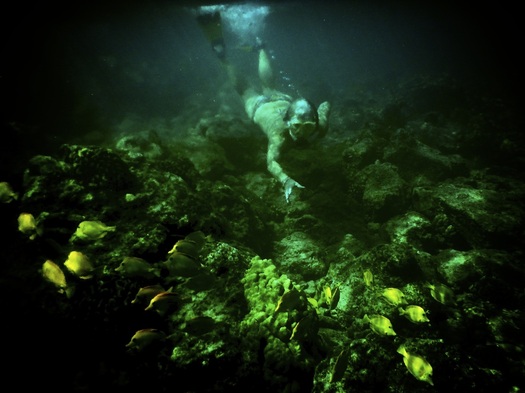 Leslie Shattuck is an osteo-ichthyologist who is a specialist in the reconstruction and evolutionary development of fish skeletons. After receiving her Bachelor of Science in Fishery Biology from the University of Washington, College of Fisheries, she attended graduate school at the University of Hawaii, Department of Zoology. Leslie has held a variety marine sceince positions including working for the Waikiki aquarium collecting tropical Hawaiian reef fish, feeding them, and maintaing their tanks; running the educational lab at Orange County Marine Institute (Now Ocean Institute); founding director of Sea Life Center; and owner of Fish Bones Ltd.

Leslie started OceanGirl Jewelry in 1995. Her passion for designing and creating unique jewelry pieces is fueled by her fascination with scientific experimentation and the unpredictability of melting metals, discovery of new materials, and creating happy accidents. Her love for all of nature, the sea and its creatures infuses her work. She seeks out the rare and unusual pearls and gemstones new on the market.

Leslie loves making pieces out of new and unusual materials and tweaking the concept of adornment. She has made pieces out of Giant Bull Kelp, Garibaldi skin, and ManRoot
or Wild Cucumber seed pods, and repurposed items such as radio fuse bulbs, found objects, and ancient pieces of metal and glass.

Leslie is happy to" invent "a piece for you , using your finds, or pieces from the past.
If interested, please fill out the form below with a good description of the material and she will contact you as soon as she is able to . Please push the SEND NOW button to deliver message.