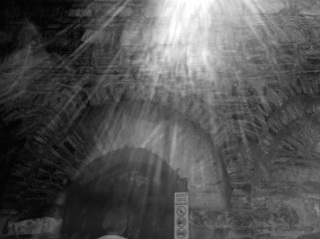 My passion for designing and creating unique jewelry pieces is fueled by the unknown. I try to allow the piece the freedom to become what it may. All too often I have an idea, a concept of what I think might happen and the piece becomes an entirely different entity all on its own as if it thas its own will and spirit and I am just its creator or conduit. 
Sometimes the experiment is a disaster and I put the piece away for a number of months or even years, only to pull it out again and have it fit perfectly into some other part thus creating a new evolutionary identity.


When someone asks me exactly how I made a piece or what was the process I used in creating it; I usually answer quite vaguely because while I am in the process of creating a piece, I am not taking notes. It is a fast paced trial and error, a giant experiment with metals, stones, and unusual materials. While I get lost in the process, my head and hands work in tandem and the end result is a piece with its own personality which I polish up or save for later inspiration 

I love making pieces out of materials never used before . There are endless interesting materials I cant wait to experiment with. In this wild, unpredictable world of ours, there is infinite opportunity for discovery.











---